To improve your website's WordPress security, there is a WordPress security checklist you should follow, including; using SSL certificates, ensuring that your admin password is strong, and installing a Security Plugin. 
And if you do not have access to your hosting account, you will need to contact your web developer to upgrade the software. Keep on reading to learn The Top Ways to Secure Your WordPress Website
Why WordPress Website Security is So Important?
Before diving into the WordPress security tips, first, you need to know that if you're a WordPress developer or user, you need to take WordPress security seriously.
In a world where more than 30,000 websites are hacked every single day, your site's security is crucial. Hackers can steal user data, install malicious software, and even distribute malware.
All it takes for WordPress security breaches is to have your site taken over by a cyber-criminal. The best way to protect your site is to stay up-to-date with updates and patches.
Malware is a significant threat to WordPress websites. This virus often sneaks into websites via outdated plugins or unauthorized themes.
Hackers use WordPress security vulnerabilities in these plugins to insert malicious code into WordPress sites. These hackers can also use legitimate plugin files as a cover for their malicious code.
To prevent this kind of malware from entering your website, you need to upgrade your plugins. Updating your WordPress software is essential for preventing hackers from attacking your site. 
The latest versions of WordPress will fix any WordPress security vulnerability that is common to older versions. When you update your WordPress installation, you need to make sure you back up your site before applying new updates. Also, check for plugin compatibility and update them as needed.
Top Ways to Secure Your WordPress Website
SSL Certificates
One of the WordPress security best practices is to install an SSL certificate. SSL certificates protect information from hackers when it's transferred between a website and a visitor's computer.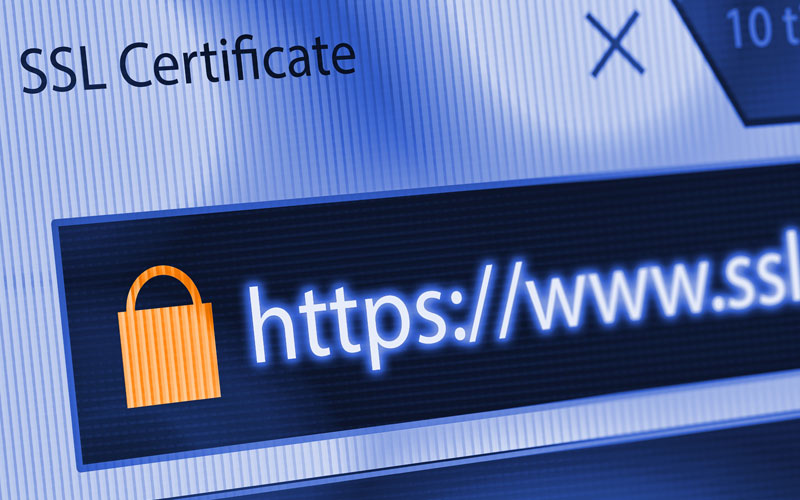 Browsers check the validity of an SSL certificate before sending any information to a website. After ensuring that the site's certificate is valid, the browser uses the public key to encrypt the information. 
The information is then sent to the website's server. When the information arrives at the website's server, it's decrypted using the secret private key and a public key that is stored on the server's side.
Adding an SSL certificate to your website is relatively simple. First, open your hosting account in cPanel, then select the SSL/TLS section of the cPanel. From there, navigate to the SSL/TLS page and click "Manage SSL Sites". 
There, you will find a section to upload your SSL certificate. Once you've selected it, a pop-up will appear to inform you that the SSL certificate has been added.
Enabling an SSL certificate for your WordPress website is important for protecting your website from hackers and eliminating WordPress security risks.
If hackers gain access to your WordPress website, they can destroy your brand reputation and other critical assets. By installing an SSL certificate on your website, you will be safeguarded 24 hours a day.
Security Plugins
Using a WordPress security plugin is one of the best ways to ensure that your WordPress website is safe from cyber-attacks. It protects your website against attacks using a powerful firewall that prevents brute-force attacks.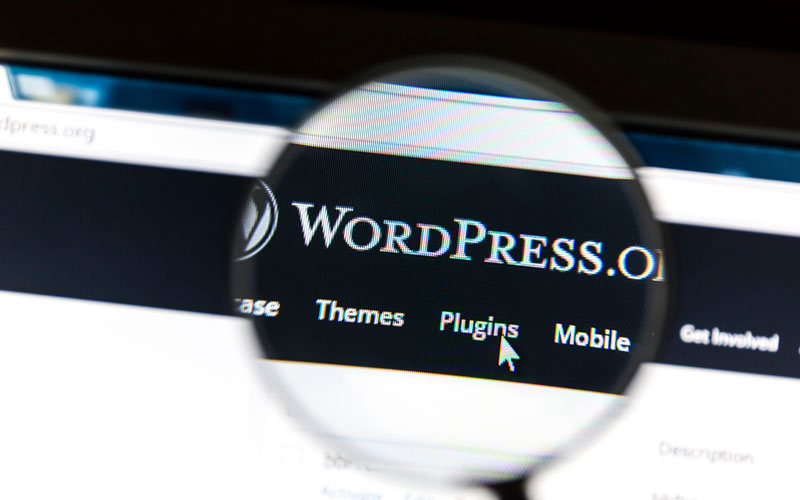 However, installing the plugin can be a bit tricky. Once installed, the plugin will automatically run a security check to ensure that your website is safe from cyberattacks.
A WordPress security plug in works with your current theme to give your website a more robust and secure look. A security plugin provides a dashboard that shows you security checklists and customizable options.
It also provides two-factor authentication, stops automated attacks, and reports indications of a compromise. There are several free security plugins available.
The best security plugin to protect your website against brute force attacks and SQL injections is WP Hide & Security Enhancer. This security plugin runs more than 50 security tests and protects against zero-day attacks.
It also hides the version number of your website, which helps to stop hackers from targeting older WordPress versions. This plugin also has a firewall built in.
Keep WordPress Files Updated
If you run a WordPress website, it's important to keep all of your files updated to ensure your website is protected from hacking attempts.
This is particularly important if you use PHP, which powers WordPress websites. PHP is supported for two years after it is released, so any security flaws will be fixed during this time. 
However, older versions of PHP are no longer supported, leaving you vulnerable to unpatched vulnerabilities. Luckily, WordPress issues regular updates and security patches to ensure your website is secure.
You can check whether your WordPress is up-to-date by visiting the Updates tab on the left side of your Dashboard panel. This will ensure that your website is running on the latest version available.
Another way to secure your website is by enabling two-factor authentication. This feature prevents intruders from entering your system by requiring you to enter a code received via email or SMS.
To install two-factor authentication, you can download a free plugin such as Google Authenticator.
Monitor Plugins & Theme's Behavior
It's essential to monitor the behavior of your themes and plugins to secure your WordPress website. Malicious plugins can cause unexpected problems, including redirecting visitors and flooding pages with ads. 
They can also consume server resources and cause the performance of your website to suffer. Make sure you read unbiased reviews of the themes and plugins that you install on your site.
To monitor the behavior of plugins and themes, you need to install a security plugin. Some of these security plugins are free, while others require a small monthly fee.
A good plugin can help you prevent malicious code from compromising your website. Besides the security of WordPress, it should also have an advanced mode for monitoring and reporting security problems.
For example, a pro version has an Audit Log that tracks the actions of your users. It can also automatically reset passwords.
Another way to monitor plugins and themes is to install a plugin that monitors file changes. These plugins detect changes made to WordPress core files or by plugins. These changes will alert you to the changes.
Schedule Backups Regularly
WordPress backups are a vital part of maintaining your site's security. Depending on your requirements, you can use any one of the 5 different backup types.
Complete backups typically require more server resources than database backups. Database backups are smaller files that capture changes to the database.
The plugin's backup only captures changes to a specific plugin or theme but does not include the database. Creating backups on a regular basis is a crucial part of WordPress Security, and the frequency of backups will depend on the frequency of your website's updates.
If you're constantly making changes, you'll want to make backups on a daily basis. This is because the changes you make will have an effect on the site.
Keeping up with those changes is important for the site's performance and keeping backups of your site will ensure that your content doesn't get lost or corrupted.
You can use a service like BackupBuddy to automate your backups. You'll need access to your WordPress dashboard and access to the backup repository.
Once your backup is completed, BackupBuddy will delete your local backup files. And in case your website is inactive, it can trigger backups automatically by monitoring the site's uptime.
Trillsites.com has a team of WordPress security experts that have long years of experience with WordPress security testing