There are a few things to look for when choosing the right WordPress development company for your business. First, consider their experience. You don't want to work with a company that's barely started. You want a company with years of experience. You also want a company that's based in multiple locations. That way, they can better serve their clients in different time zones.
in this article, you will learn how to choose the right WordPress agency that can design and develop your business website.
What does a WordPress development agency offer?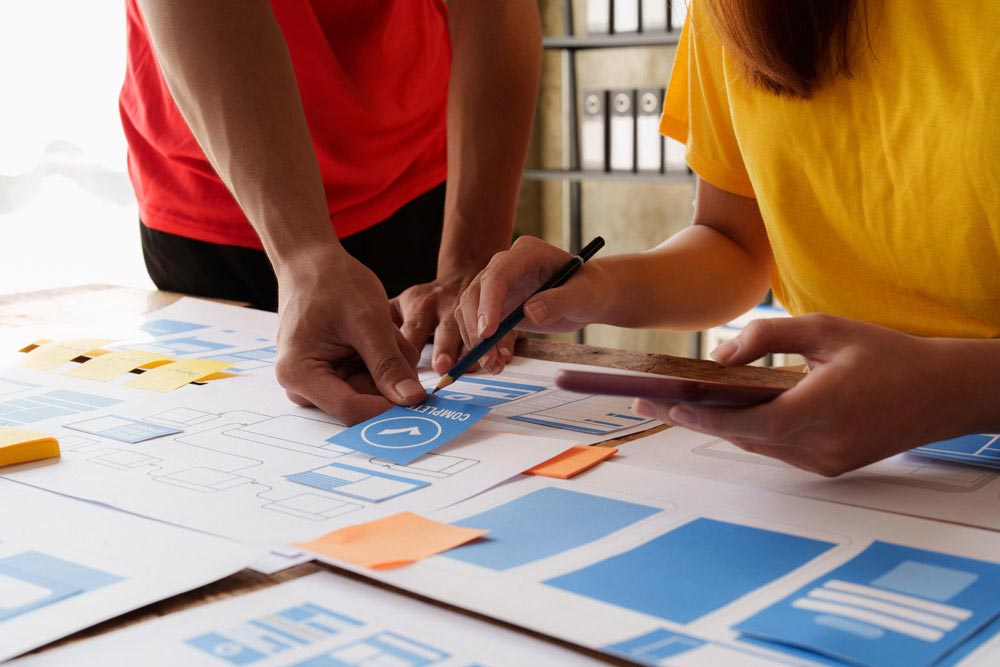 When choosing WordPress professional development company, you need to know exactly what services they will provide. A WordPress development agency should explain the steps involved in the process, as well as provide a timeline for the project. They should also provide detailed quotations. You can evaluate their capabilities by requesting a detailed quote.
A typical WordPress development company will offer a package that includes maintenance. but if you require a custom WordPress website, the price will be more. Some companies offer discounts for a longer contract. At Trillsites.com, for example, We offer a plan with dedicated support hours, Please contact us for more information
WordPress development services can also create custom plugins for websites. These can be used on an individual basis or for a company's website. These developers can use WordPress's API to integrate their plugins with other websites. WordPress plugins can also be used to boost search engine optimization. WordPress Plugin developers can also work with the WordPress community to help clients make their websites better.
WordPress freelance developers often use freelance platforms like (Fiverr and Upwork) to source work and backfill for other WordPress developers. While this model is appealing, it can be risky for both parties. In addition, a freelancer may not be able to offer a comprehensive product portfolio. Moreover, freelancers need to deal with insurance, sales tax, and marketing.
Why hire a WordPress website development service?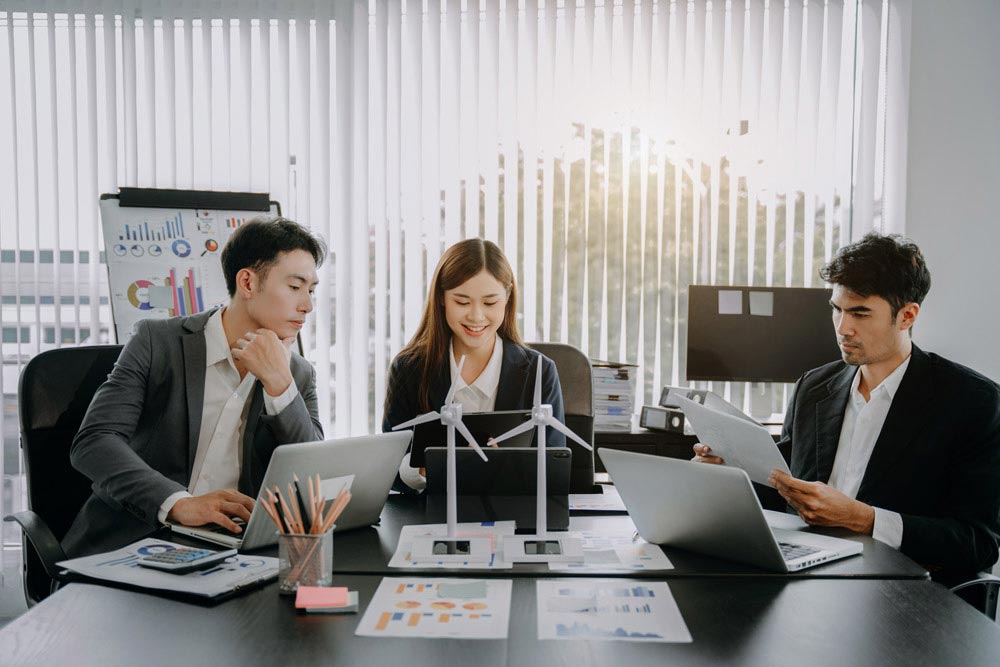 Hiring WordPress development services has several benefits. Aside from offering professional WordPress theme and development services, WordPress developers are also known for their technical proficiency. The best way to evaluate the competence of the WordPress development agency is by checking its portfolio.
In addition to looking at previous projects and reviews, you can also ask the agency for client references. You should avoid working with an agency that refuses to provide any references. Another advantage of hiring a WordPress development agency is the ability to speak with its staff. This helps you avoid the awkward situation of not being able to discuss your needs with the development team.
WordPress is a great platform for creating visually appealing websites. Hiring a WordPress development agency can help you create an impressive website that will help you market your business. The WordPress development company can also provide educational support and educate you on website development. This is particularly useful if you are not familiar with the process of developing a website.
A WordPress development agency can provide a quote based on the services you need. They will also contact potential clients on your behalf. They can build a new website from scratch or redesign your existing site to meet your requirements. In addition, WordPress developers can optimize your existing website to improve its functionality and performance.
How to pick the best WordPress development agency
Before hiring a WordPress development service, you should consider several aspects. First, the budget. A low-budget project may not require a dedicated account manager, but a larger-budget project might require one. Another factor is the company's availability. You should be able to communicate with the company's team members regularly, and the agency's response time should be within your expectations.
Secondly, look for the experience of the WordPress development service providers. Make sure that the developers can explain their process in detail. They should be able to provide an accurate work schedule and deadline for the project. You should also ask for detailed quotations. Make sure that the WordPress development company is experienced and has a proven track record.
Note: Larger projects usually require more resources and time to complete.

When choosing a WordPress website development company, it is important to make sure that they have a portfolio of their previous work. You may need a copywriter or a photographer to add content to your website. It is also important that you work with a company that has a good track record and can deliver on its promises. While many people choose an agency based on price alone, you need to look at the quality of work that they offer.
You can research an agency's portfolio by looking at the websites of its competitors. This will give you a good idea of what other clients have had to say about their work. Look for testimonials that are both positive and negative. If the majority of testimonials are positive, then that means the agency has done a good job with its clients.
Besides the portfolio, you should also research the developer's qualifications and certifications. This will help you understand their experience and choose the best WordPress development company for your business. Make sure to ask about the types of solutions that the company has created in the past, the target audience of these sites, and the work samples that they have created.
Ask for a customized demo
When choosing a WordPress development company, you should look for a team of professionals with a range of experience. Ideally, they should have been in business for many years and have many successful projects under their belt, have many successful projects, and good coding experience. Hiring a company with a track record in this field is the best way to ensure that your site stays functional for years.
You should also consider the size of the agency. A larger agency may not offer the personal attention that a smaller one can, but it might be able to take on more projects at once. larger agencies often assign their clients to a dedicated account manager. Smaller agencies might give clients to the developers or founders of the company. Regardless of the size of the firm, it is important to meet with the employees of the agency to get an idea of their experience and how well they can handle your project.
Before you hire a WordPress development company for your business, make sure they can provide a customized demo of their work. This will give you an idea of the quality of their work. If they don't provide a customized demo, you should consider hiring another agency if they don't provide a customized demoed and transparent with its services.
Test their technical proficiency
One of the most important things to consider when choosing a WordPress development company is their technical proficiency. You must work with a team of developers with relevant experience and expertise. Most companies will proudly display their credentials on their websites, but you can also contact the company and ask more questions.
Another critical factor in selecting a WordPress development company is its level of trustworthiness. You should ask for testimonials and reviews to see how their previous clients have rated their work. These testimonials will allow you to gauge their level of technical expertise. You can also ask about their approach to web designing, previous case studies, and work timelines. Make sure to ask about any additional services they provide, including on-page or local SEO.
When hiring a WordPress development company, it is essential to ask for their references. You can contact previous customers, check online reviews, and even check their social media presence to ensure they are trustworthy. Additionally, be sure to test the developers' knowledge of the WordPress framework before hiring them.
Ask for a clear development cost
Choosing a professional development WordPress company for your business can significantly impact your sales. This is because it can showcase your significant impact online, and it can boost your online presence. There are many different plugins and themes available that can help make your business website look more appealing. You can even add pictures to your site, and WordPress makes it easy to add content.
When choosing a WordPress development company, ask for a firm that provides clear pricing transparency. Many companies aren't upfront about their costs, and this taints the entire experience. A reputable WordPress development company will publish its rates and fees on its website.
It is also important to know who did the copywriting and photography on the site. In this way, you can determine if the WordPress development company you are considering can deliver on its promises.
While hiring a WordPress development company, make sure you ask for references from satisfied clients. Legitimate WordPress development companies will be happy to provide you with their past clients. If an agency refuses to provide you with references, this should be a red flag. In addition, ask for the company's previous works. Seeing their previous work will give you an idea of the quality of work they've done.